New Products
ProMinent® introduces a new addition to its diverse pump line ‐ the Hydro API 675. This newly designed hydraulic diaphragm metering pump, now meets the requirements of API 675. The Hydro /2 and Hydro/3 offer a full-motion drive along with automatic bleeding,integral rupture warning system, and single or dual‐head designs.
The Hydro/2 with a single head is capable of 24 gph max flow rate and max pressure of 1,450 psi.(...more)
---
ProMinent® introduces a new addition to its diverse pump line ‐ the Hydro API 675. This newly designed hydraulic diaphragm metering pump, now meets the requirements of API 675. The Hydro /2 and Hydro/3 offer a full-motion drive along with automatic bleeding,integral rupture warning system, and single or dual‐head designs.
The Hydro/3 with a single head is capable of 53.1 gph max flow rate and max pressure of 928 psi.(...more)
---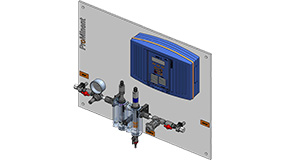 Water Treatment Systems for Building Re-opening
These chlorination packages in conjunction with ProMinent chemical pumps will provide a superior level of confidence that the water in your building or cooling tower is "ready for use" when used in accordance with EPA recommendations and administered by a water professional.(...more)
---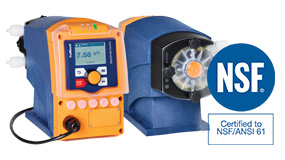 Intelligent peristaltic metering pump
he DULCO flex Control is an intelligent peristaltic metering pump that is valve-free and has the accuracy of a diaphragm pump. Applications include gaseous, highly viscous, abrasive, shear-sensitive and chemically aggressive fluids.(...more)
---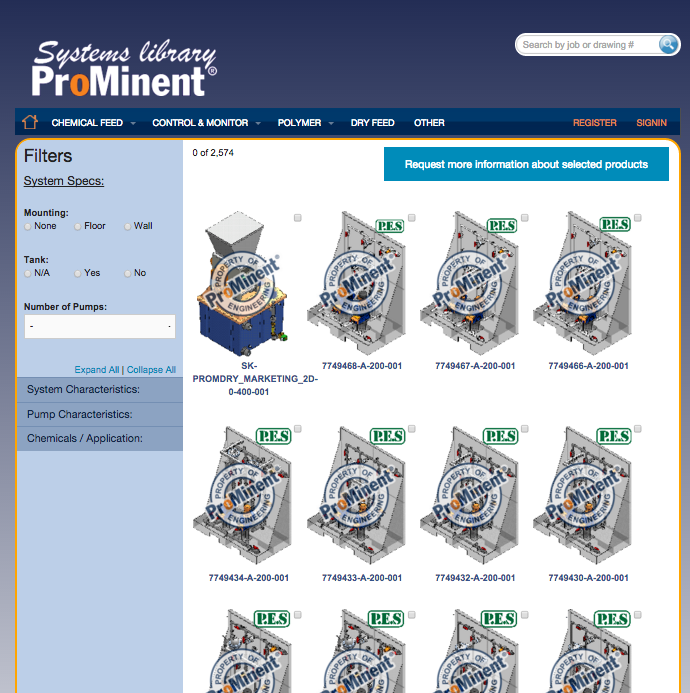 The NEW ProMinent Systems Library is a searchable database of ProMinent Engineered Systems drawings. Find engineering drawings and images of proven ProMinent Engineered Systems Solutions based on physical characteristics of the pumping system you need to purchase or specify. Search by number and type of pumps, piping material and size, floor or wall mounting, enclosure, or even application (...more)
---
The most innovative and flexible water treatment controller available
Introducing flexible programming with ProMinent's SlimFlex 5 Built-in WiFi Hotspot.Enhanced, responsive browser views for smart phones and tablets makes programming fastand easy!(...more)
---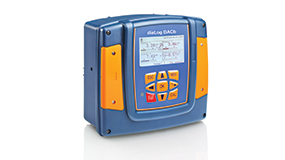 Intelligent measuring and controlling
ProMinent® introduces its latest multi-parameter controller, the DACb. Built on the existing DACa platform, the DACb now offers one, two or three channels for the continuous measurement and control of process variables in water and wastewater applications.(...more)
---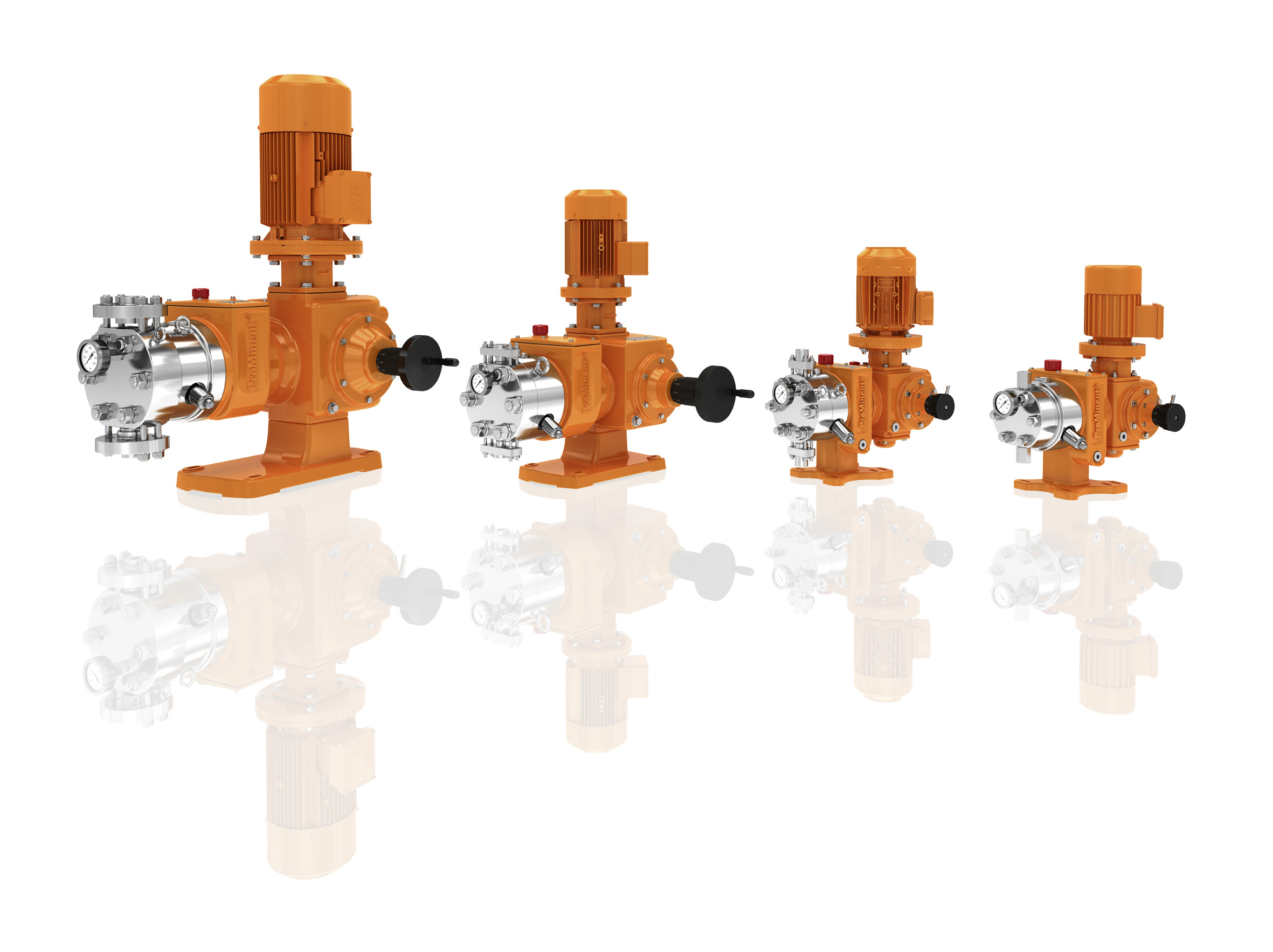 Hydraulic Diaphragm Metering Pumps
The ProMinent® Evolution Series pumps are API 675, 3rd Edition compliant and meet the most exacting safety requirements as an extremely robust hydraulic diaphragm metering pump design. (...more)
---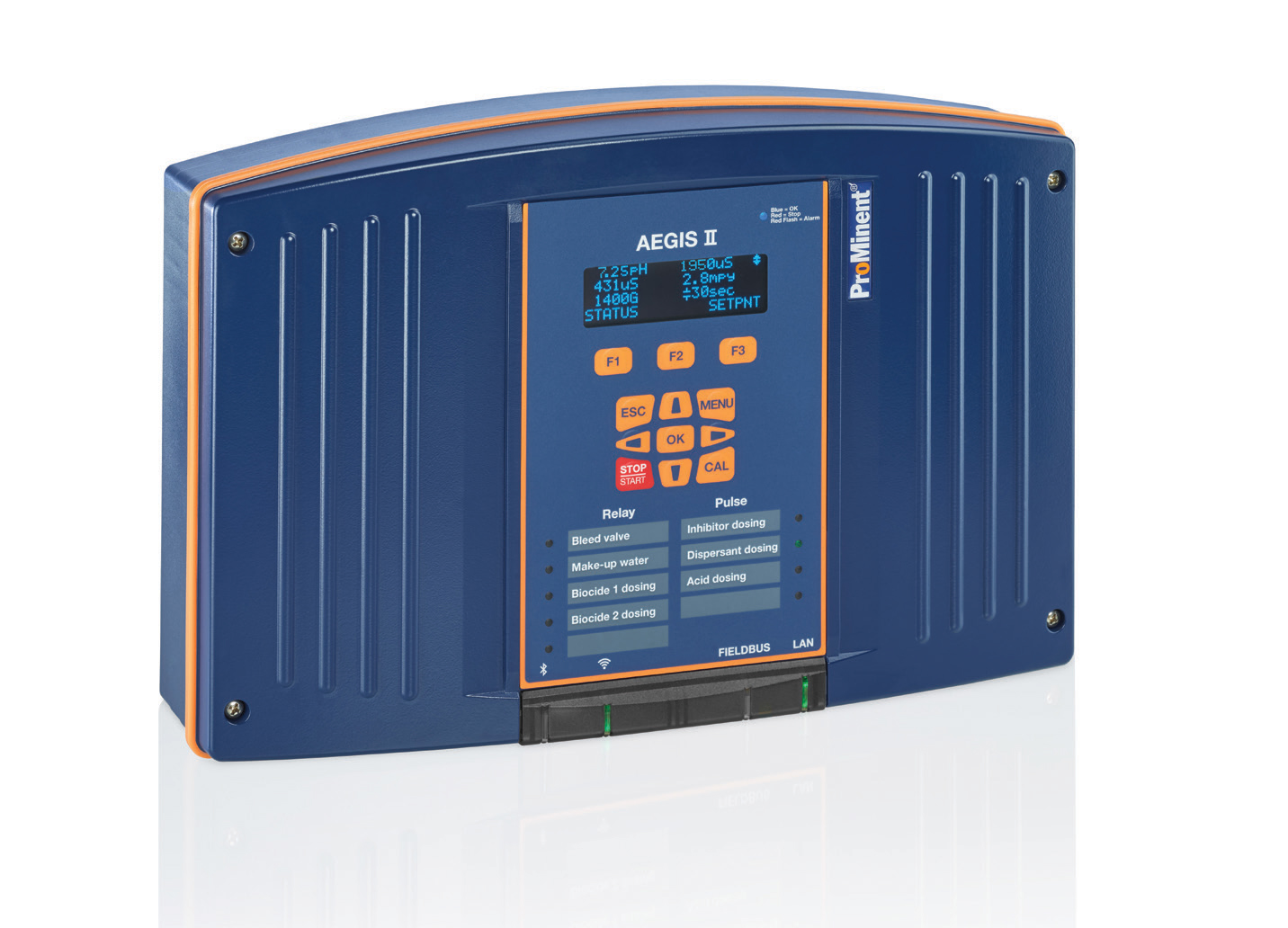 The most innovative and flexible water treatment controller available
The new AEGIS II provides reliable control and offers the most flexible communication options to optimize efficiency and profitability for all your cooling, boiler, and waste water or disinfection applications. (...more)
---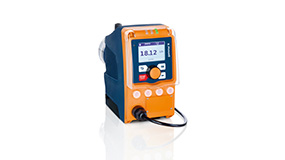 X-tremely clever!
The new gamma/ X is the first metering pump with predictive intelligence. Thanks to its controlled solenoid drive with sensor-free pressure measurement, it detects hydraulic faults even in the case of minimal deviations – immediately and optimally matching its output to the pressure conditions and properties of the medium while protecting the pump and piping systems from overload situations. (...more)
---
ProMdry™ Dry Chemical Feed System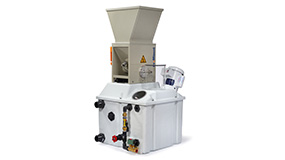 Compact Dry Chemical Feed Package
The ProMdryTM system is designed to mix dry chemicals into solution prior to adding to the water treatment process. The volumetric feeder dispenses dry chemical into the mix tank while the flow switch is monitoring water entering the mix tank. The dry chemical and the water are introduced directly into the prop style tank mixer, where they are mixed into solution. The solution is then drawn from the opposite side of the tank to the process. (...more)
---
New Technology, Durable Design
ProMinent® Packaged Analyzers provide precise monitoring or control of free and total chlorine for potable and wastewater applications. These engineered systems utilize the latest amperometric sensor technology resulting in a "reagent-free" on-line analysis with no colorometric concerns or reagents.
These chlorine packages are fully plumbed, wired and assembled on a backpanel for easy wall mounting. Choose one of three packages by just selecting one part number which includes a microprocessor analyzer, flow cell, flow sensor and a 10 ppm total or free chlorine sensor.(...more)
---